7 Distinct Places to Fall In Love With Kodaikanal
If hills had dreams to make an abode it would be somewhere near the Princess of Hill Stations, Kodaikanal. Known as one of the pristine and primitive hill stations of South India, it houses some of the unique destinations for romantic, family or solo gatherings.
The hill country Kodaikanal is not commercialized like Ooty which makes it even more alluring to all the nature lovers. Situated at an altitude of about 7,000 ft, the place has everything a tourist would like to visit, from awesome lakes, beautiful rocks formations and enchanting waterfalls, dense Western Ghats jungle and deep canal to famous temples and ancient caves. We are highlighting 7 such destinations to increase your curiosity to have a trip for this magical place.
Pillar Rocks
This one of a kind viewpoint is always rushed in crowds as the best picnic place. Located 7 kms of from Kodaikanal Bus Station, Pillar Rocks consists of three gigantic boulders stood 400 ft. high from the ground. The place features the picture perfect spot with the surreal view of magnificent cloudy mountains and thick vegetation fields. It's exquisite!
Devil's Kitchen
Originally known as Guna Cave, the tourist place stands tall in between the Green Valley View and Pillar Rocks. This large, dark and ancient cave is a deep cleft that resembles a small gutter which opens a way of the most dangerous deep fall; hence, the name is Devil's Kitchen.
The cave is quite popular and often filled with a small number of tourist; so, no chances of 127 Hours movie experience.
Kodai Lake
Right in the middle of city, there is a star-shaped manmade lake spanned across 60 acres of area. The place is well-maintained with ample space in the park and lots of opportunities to try out various adventure activities like boating, horse riding, cycling and angling.
As soon as any enthusiastic tourist enters Kodaikanal, Kodai Lake's scintillating view would be the first and foremost impression they register in their memory.
Dolphin's Nose
Imagine yourself standing on a flat rock protruding over a nervous height of 6,600 ft and all you can see the boundless sky with a breathtaking view of the big landscape and several waterfall spots to observe. This is Dolphin's Nose Point for you.
The journey for this scenic place is a little difficult, particularly last one kilometre of the trek after the Pambar Bridge. But that's what makes this spot the most desirable one. This hill-top is also one of the best sunrise and sunset points in Kodaikanal.
Kodai-Palani Trek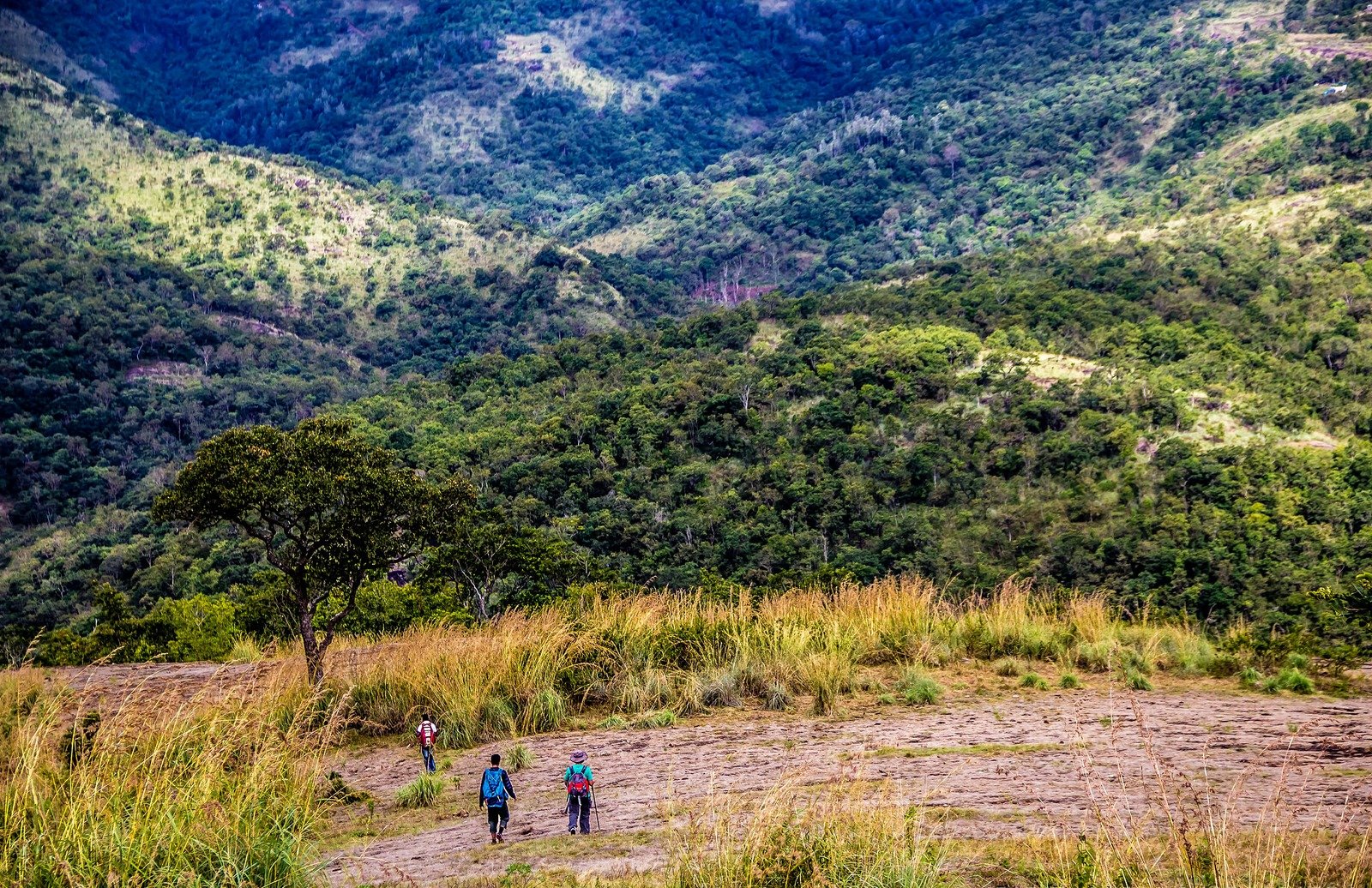 If there is any way you can witness the majestic sceneries of Kodaikanal with the lifelike senses then you must tiptoe to the trekking passage that goes right at the top of Palani Hills. Situated at an altitude of 7,000 ft., this Rolling Hills house the Lord Muruga and hence is known as one of the popular pilgrimage sites in Tamil Nadu.
The walkers will take away the beautiful view green landscape, coffee plantation and big oak trees and most beautiful waterfalls which bring you memorize the chapter of ancient times. Kodai-Palani Trek is the rarest trekking in India.
Kurunji Temple
Talking about the pilgrimage site, Kurunji Temple emerges as a spiritual stop for any of the long life passengers. The temple is dedicated to Lord Murugu who is famous as the Lord of Hills. The place also provides a splendid view of innocent villages, Palani Hills, Northern plains, carrot plantation on the terraced slopes. Kurunji Temple is also the production of a purple flower Kurunji Flowers which blooms once in 12 years. You can visualize the purple on the green mountain during this flower's season.
Pambar Falls
Remember the famous Liril Soap ad with Preity Zinta as a face? Pambar Falls received fame and often called as Liril Falls. You walk along the steep precipitous path followed by the zig-zag living stream which cascades over the natural stairs created by rocks. It brought another lovely name for this amazing falls – Grand Cascade.
The area is surrounded by the green flora and fauna and while wandering here, you can easily spot the many birds chirping and butterflies.
As it comes down to vacation planning, Kodaikanal has everything that a normal individual likes to visit. So, your kitchen stove off, make a list of everywhere in Kodaikanal you want to go and hit the road singing for an amazing time.
You can book one of our Kodaikanal best camping places such as Pillar Rocks Camping or Palani Hills Visit for the thrilling time. Our friendly team guides throughout the trip with all the technical and commuter supports.
Total Views: 7445 ,