5 Blissful Eastern Ghats Trekking Destinations around Bangalore
"Oh, this is an ugly world."
You must be judging this blog as an aggressively stupid and unpleasantly negative piece of work. And in an argumentative mode, you will probably be saying in your mind,
"No man, you are mistaken. This world has hidden so many beautiful gems in its womb."
We heard you. Probably, we weren't clear enough the first time. We will rephrase it.
Rewind your daily life and you shall see how boxed your routine has become. There are thousands of desires you would like to complete but you are postponing those for some special occasions. It simply means that you do not want to break it. You are comfortable as you are, as you were and as you will be. So for you,
"Oh, this is an ugly world. You probably hate your world."
But you can change it. No, we are going to persuade you to spend all your savings in travelling the world. You just accumulate some energy, time and courage to come out of your monotonous day. You can change it by forwarding one step, one step to come out of your house, one step to travel along the road, one step to visit the places you'd never been before.
Want some advice on where to go?
In our opinion, you can start with Eastern Ghats trekking. It has enough eclectic trails and mysterious places which can increase your curiosity about this wonderful world. And who knows, maybe you will see your world as adorable and amazing as it is.
Below are 5 Blissful Eastern Ghats trekking near Bangalore:
1) Nagalapuram on Deccan Plateau
Nagalapuram Trek offers an endearing element of surprises with high rock cut, divine view of waterfalls, the tangerine colour of sunshine from the tip of the mountain, an elusive world of trees & plants and hypnotic series of sound escapes. Located almost 300 kms from Bangalore, this Eastern Ghats trekking destination is situated near Arai village in Chittoor district of Andhra Pradesh.
You can gaze at the sky in the night for the galactic experience or witness the panoramic shots of the entire Nagala range. The dreamy jungle in this Easter Ghats Trekking wouldn't give you too much boredom with the regular slideshow of some wildlife creatures. But the real catch here is the waterfalls which form a 40 feet deep natural water pool calling out all the swimmers or non-swimmers to have some aquatic fun.
Distance from Bangalore: 300 kms (approx.)
Difficulty Level: Easy
Trek Distance: 15 kms (One Way)
2) Arma Konda – the highest peak of Eastern Ghats trekking
Probably the least explored Eastern Ghats trekking land, Arma Konda speaks to its travellers with inclined walking trails, a lush green view of gushing mountain series from the peak and terribly dry and high altitude around 5500 ft. The mountain peak is located at Hukumpeta Mandalam in Paderu and called to be the highest peak in Andhra Pradesh.
Arma Konda trek, with steeper and longer trails, figuratively calls out any excursionist who loves challenges. Once you reached the top, your feet will be requesting you sit down but your eyes would be in awe by looking at the clouds flying beside you. Let the poetry of nature and tunes of your desires merge.
Distance from Bangalore: 270 kms (approx.)
Difficulty Level: Moderate
Trek Distance: 9.4 kms (One Way, uphill)
3) Leaping through time in Jindhagada Peak
Though Jindhagada peak is much farther than any other Eastern Ghats trekking places from Bangalore; but we can't just leave the highest peak among all mountain range in the region. In a tingling fun of challenging walks, Jindhagada Peak should be entitled to be at the top. Located near Araku Valley in Andhra Pradesh, the mountain provides ample opportunities to walk through coffee plantation estate.
You can experience the far and foggy view of green spread over the valley after crossing the difficult wedged passage in this Eastern Ghats trekking destination. If anyone loves to spelunk, they can go downhill to the Araku valley which is just 20 kms and probably one of the mysterious caves.
Distance from Bangalore: 1069 kms (approx.)
Difficulty Level: Moderate
Trek Distance: 10+ kms (One Way, uphill)
4) Yercaud – the Lake Forest of Eastern Ghats Trekking
You can literally hear the sound of birds chirping and see colourful flowers with your journey from valley to hills ranges. Yercaud is one of the busiest Eastern Ghats trekking destinations for its offerings that include forest trail, uphill trek, village walk, mountain peak (sunrise and sunset), strolling along the lakes and dreamy waterfalls (Kiliyur Falls).
Located at Shervaroyan hill range, the hours of wandering would rejuvenate you and lets you forget all the misery of life. Kiliyur Falls maintains around a height of 300 meters that makes it more spectacular for the picturesque view and the fun-filled hours of refreshments.
Distance from BangaloDifficultyms
Difficult Level: Easy
Trek Distance: 7 kms
5) Grasslands of Ananthagiri
Ananthagiri Hills has a lot to offer from the excursions of Borra caves and steeper hillocks walk to coffee plantations sightseeing. Located at Vikarabad of Ranga Reddy district in Telangana, this Eastern Ghats Trekking hill station is a treat for the trekkers who always demand to be in the lap nature.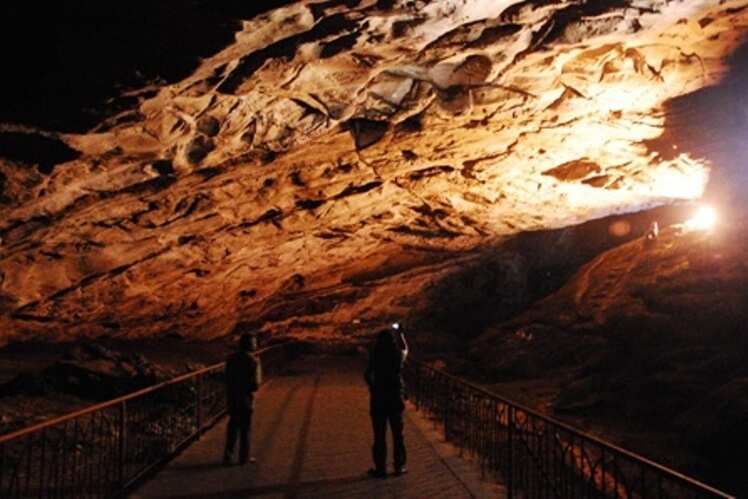 The hills range has a sloppy track covered by thick woods. Anantha Padmanabha temple and Borra caves are one of the major attractions of this place. Borra Cave is known to be deepest cave in India with lots of ancient architecture to discover.
Distance from Bangalore: 583 kms
Difficult Level: Easy
Trek Distance: 7.5 kms (One side)
Book one of our trekking trips such as Dudhsagar Waterfalls Trek and Anthargange Camping to experience the joy of walking amidst mountains and exploring jungle for a charismatic view of waterfalls.
During the trekking trips, our expert team guides you through all the important routes with full information about the places while protecting you from any upcoming danger.
Total Views: 4982 ,